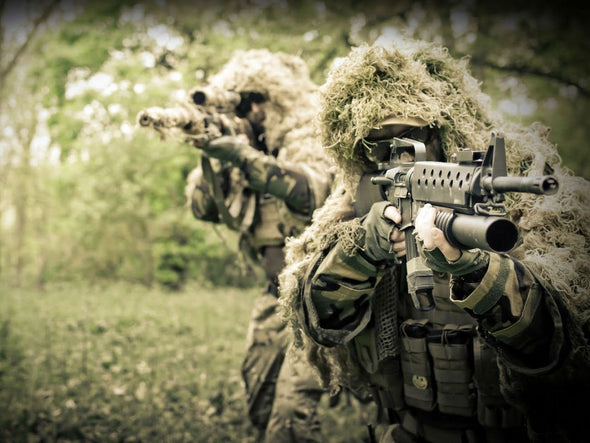 Airsoft is a military simulation sport where players participate in mock combat with authentic military-style weapons and tactics. Unlike paintball, airsoft uses 6mm round BBs made of hard plastic. The guns used are full scale replicas of real world weapons. ... They also shoot a lower velocity than gas or AEG guns.
Here you will find the Rifles, Hand guns, and Magazines to go with them! 
See our Airsoft & Paintball Accessories for all the Green Gas, BB's and everything else you need to play safe!