Vintage Lightweight Jackets & Coats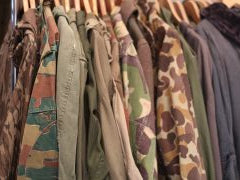 Camolots carries the largest selection of over 26 different countries vintage military jackets & coats.
From lightweight BDU  & field jackets, warm wool coats, trench coats and all the liners that go with them, we have you covered!
See our Cold Weather Collection for our selection of Military Parkas and everything you need to stay warm this winter!