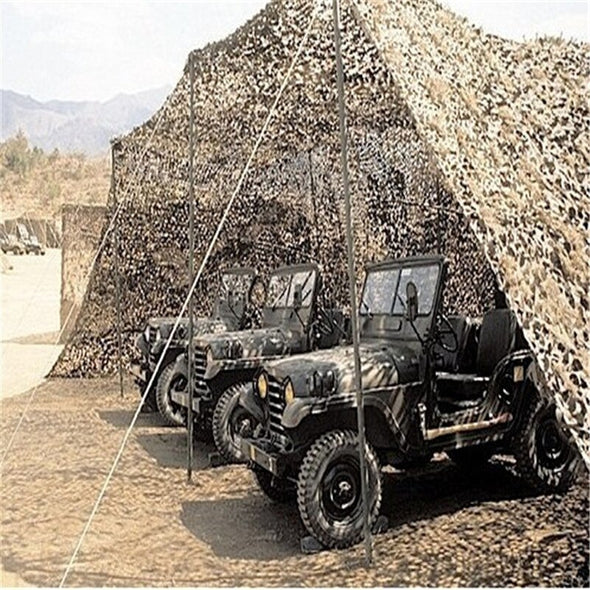 Camolots offers a wide variety of Camo Netting options to assist you with any project you may need it for!
Camouflage netting is great for wide range of uses such as;  Hunting, camping,  Airsoft, Patio design, Shade coverage for Outdoor events, photo shoots, and art!
Our brand new military issued packs are Reinforced for Extra Strength, Rot and Mold Resistance Treated, Waterproof UV Treated, Quiet Rustle Face and are Lightweight & Strong.
We also offer Pre-Messured, Pre-Cut, Pre-Packed options in grab bags, and Messured by the Square Foot. They are ready to go and are individually listed in small, medium and large sized options. 
Small packs  =  25 - 100 sq/ft
For small prices/projects, such as covering your head, hat/helmet or rifles.
Medium packs = 100 - 200 sq ft 
For covering smaller items, such as bikes, quads, or side by sides. Also great for decorations of small spaces.
Large packs = 200 - 400+ sq/ft

For covering larger items/spaces such as small to medium size vehicles, or boats. ALso great for larger spaces for shade or decoration purposes