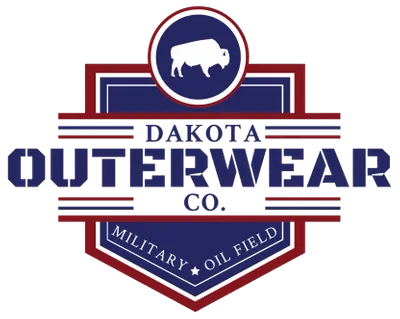 We are very proud to be carrying Dakota Outerwear Co. Military clothing! We have a SURPLUS of their amazing MADE IN THE US products that we are passing onto you with GREAT DEALS!!
"We are a veteran-owned small business providing military clothing, oil field apparel, and accessories. We are located in Northwestern North Dakota. We're dedicated to supplying the US Military, National Guard, police, and other governmental agencies-local, state and federal with clothing and other gear.

Dakota Outerwear Co. is a GSA contractor (contract #47QSWA18D009J). We sell specialized police and military clothing and equipment. We use high tech fabrics and fibers designed to provide the utmost in comfort and safety in all weather extremes. From hats to boots, gloves, coveralls, uniforms, underwear and individual equipment, whether on duty or off, at work or play, we have everything. We regularly source hard-to-find police and military clothing products which are either unique or have unique applications, and we are always seeking to include the most innovative and cutting edge technology in our products."