Vintage Military Dress Uniforms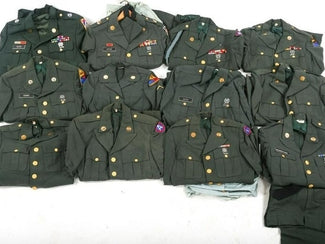 Check out our extensive collection of Military Dress Uniforms!
We carry everything you need to dress as officially as the Military with our extensive collection of Surplus Military Dress Uniforms.
We have the Dress Jackets, Dress Pants, Dress Shirts, Dress shoes, Officer Caps, Ties and many more accessories to go with it! Plus we also have Sets we put together for you!
Whether it is for a production or just to own/wear some history, we have you covered from head to toe!